Stumble It!
Online Business Directory
Online business directory.
Crochet by Crocheted Gifts & Collectibles Hand crocheted mouse, bear, pig, frog, dog, horse (and other crocheted animals), filet crochet, angels, Victorian and colonial dolls, name doilies, etc.
Card Making Crafts Fantastic range of card making supplies from CraftyCo. We stock die cuts, peel offs, card blanks, card making kits, decoupage papers, card toppers, embellishments and more. We also have a fantastic Card making ideas section bursting with lots of inspirational ideas for you as well as our card verses section.
Crafters Catalogs - The Virtual Craft Show since May 1998. Come browse our booths of quality crafts.
Portrait Painting | Portrait From Photo Canvas painting from your photo. Custom made by portrait artists! Family and wedding portrait, pet and animal portrait, child and baby portrait. Anything Painted On Canvas
Jewelry Store Wholesale Supply Sterling Silver Jewelry
Crafty Link Directory - Link Directory of Country & Primitive Craft Websites!
Craft Site Directory: Your guide to arts and crafts on the Internet.
Australian Online Shopping - Lots to find in our OZ online shops.
Bead Jewelry Blog! - Everything about Bead Jewelry!
http://www.aussiepages.com.au
Craft Business Home.com
The free guide on how to turn your craft into a profitable home business: Starting and being successful at your home business with crafts! Click here to find out how to have fun and make money!
Powered by WebRing?.
Beading Forum dot com dot au
With our distinct Australian character we are sure you will enjoy our bead forum no matter what side of the globe you are from. We share our interests in all forms of beading and jewellery design at Beading Forum dot com dot au and hope you will make us your first port of call when you want to have a chat.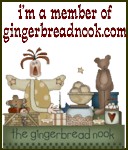 Jewelry Stores, Jeweler Resource
Check out..


..these Beads sites!